Know your Vulnerability

By the Rules
The incidence of fraud is so common that its occurrence is no longer remarkable, only its scale. Our firm was founded with the goal of providing expert knowledge of fraud and forensics. We offer a full-range of investigative accounting services to include forensic accounting, fraud investigation and litigation support. We provide independent CPA reports and expert witness testimony in disputes where there is suspicion or allegation of fraud or misconduct.

Beyond the Numbers
Our CPA forensic experts have substantial experience with asset misappropriation, pension fund fraud, bankruptcy fraud, divorce, probate, corporate veil, and conflict resolution. Our forensic accountants are Big 4 experienced with a broad-range of industry expertise to include energy, oil and gas, construction, financial services, pension funds, and complex commercial litigation.

The Right Stuff
Our CPA forensic experts are also Certified Fraud Examiners as accredited by the Association of Certified Fraud Examiners. Certified examiners are recognized as specialists in the prevention and deterrence of fraud by virtue of their education, experience and technical proficiency in areas of law applicable to fraud detection, forensic investigation and prosecution, and offer the skills necessary to make even the most complex financial schemes understandable to both judge and jury.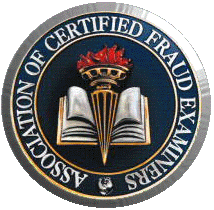 CA FORENSICS, LLC
The Madison, Suite 600
15851 Dallas Parkway
Addison, Texas 75001
inquiry@caforensicsllc.com
214.514.2272